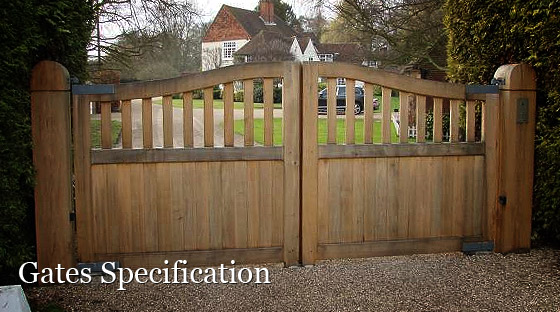 We specialise in designing and producing beautiful Oak entrance gates which greatly enhance both the security and appearance of your property.
We work in the finest, well seasoned solid European Oak from forests and woodlands that are managed according to strict standards of environmental principles.
Every gate is individually designed and handcrafted entirely in our workshop by our dedicated team. We pay close attention to every detail to create a very personalised entrance. Each new gate can be either a variation of on one of our designs or a completely new design from a customerís inspiration. Every element can be changed or we can create a unique design specific to customerís ideas.
As family business we are capable of looking at each project on a very individual level. We apply quality design, craftsmanship & time-honoured methods blended with modern machining methods to the creation of tailor-made unique Oak Gates.
Please find below 2 sample working drawings showing all details (a design, thickness, height, width etc) which always have to be approved by the Customer before we start manufacturing process.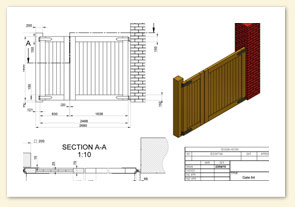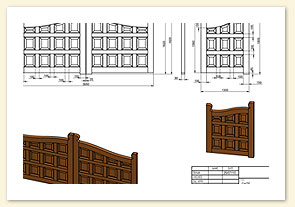 Please click on the images to enlarge them