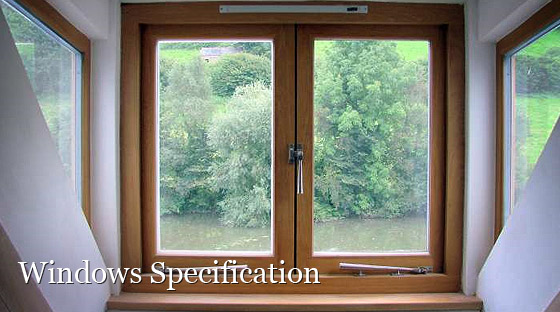 Kolbon Oak provide many styles of hand crafted Oak casement windows, from traditional Georgian styled casement windows through to more modern non bar styles.
All our windows are individually made to your specific requirements from the highest quality sustainable European Oak. Oak is selected from our own stocks and is kiln dried to the correct moisture content. We combine our knowledge of Oak timber with the highest standard of woodworking and installation expertise, to ensure wooden windows of outstanding quality and energy efficiency.
Features:
Perfectly designed oak windows, operated with ease, provide ideal ventilation
Handcrafted from solid KD Oak timber- multi layer timber Oak sections with opposing grains to balance warping and combat twisting
Cills built from solid Oak timber painted with 60mm projection (153mm overall)
Frame: 56mm thick head and jambs
Stainless Steel modern adjustable hinges
Fasteners & stays in brass or chrome, satin or shine finish
Internal beads for security to stop someone from gaining entry by removing the glass from outside
Damage free re-glazing if windows have to be reglazed they can be taken out without damaging frame
Silicone seals to protect against water ingress
Rebate glazing beads to eliminate unsightly gaps between frame and drainage and ventilation channels to help prevent double glazing from misting
Fully draft stripped
Glazed with low E glass (standard: 4/16 Argon filled/4 low E double glazing, U =1,0 [W/m2K]
Fully finish with high quality microporous coating or oil finish
We offer a service to design, build and install windows to either replace existing designs. Many of our clients are working on barn conversions or substantial house renovations and are looking for joinery that will give a strong traditional feel to their project whilst having the benefit of being made with quality durable raw materials, finishes and ironmongery.